Message From The President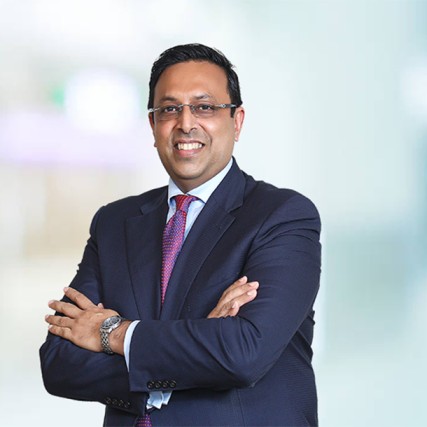 The pandemic is redrawing the lines that shape our world. Acceleration of digitization and innovation is catalyzing new possibilities. The consumer norms are in constant flux, while millions of new consumers join their ranks year after year. More and more, intangibles such as human capital and technology are driving productivity and growth.
It is my privilege to have the opportunity to lead FICCI at such a pivotal moment. Together, with our collective knowledge, expertise, and reach, we shall help write the next chapter in the incredible story of Bangladesh's journey of progress and prosperity.
I would like to take this opportunity to thank all the members of the Executive Committee of FICCI for 2020-21 for their excellent camaraderie, and especially President Ms Rupali Chowdhury for her outstanding leadership. On behalf of the current committee, I would like to assure you that we shall build on your legacy and make all of our valued members of FICCI proud.
As COVID-19 recedes, we have the opportunity to turn a flashpoint into a turning point. Bangladesh is a nation in the making, with big dreams and great ambitions. Our visions for our collective future can be achieved, but for that, we will need to break the mold. With the exposure of FICCI members through our presence around the world, we need to lead the way for the business community, leverage our collective strength, and take our nation forward.
Going forward, the chamber will continue to work with all our stakeholders to attract and nurture FDI in Bangladesh. We will work towards boosting exports, optimizing the tax regime, promoting digitalization and improving the business environment. We will continue our mission of branding Bangladesh, showcasing its incredible potential across the world. We will continue to engage our government partners on policy interventions that focus on improving lives and livelihoods by pursuing three enormous goals: growth, sustainability, and inclusion. For this, we need to channel the energy of not only the members of the Executive Committee, but also of every single member of FICCI and its secretariat to realize the potential of each individual firm, and also collectively as a nation.
Bangladesh has already written the story of 50 glorious years. Now, we have a unique opportunity to help shape the story of the next 50. Only together can we write a story it truly deserves.
On behalf of the Executive Committee of FICCI for 2022-23, I would like to wish you and your dear ones a very blessed 2022.
Best regards,
Naser Ezaz Bijoy
President, FICCI
CEO, Standard Chartered Bank